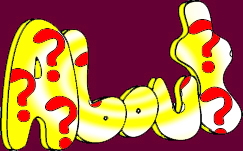 ---------------------------------------------
At first glance this site may seem like a fan page made by a complete blink psycho. Well it really isn't. This site was originally made as a graphic arts project for a high school class. We had to create a webpage, the subject being my choice. Having such a complete lack of creativity and the deadline aproaching, I put together this blink page. I figured that the web needed a good page to get accurate blink tabs, and this is it. For what ever reason you may need to contact me: ZZ_monkey@hotmail.com.
As a update: I've now turned into a blink psycho, I blame it on this page. Enjoy!
Summer Update: Blink 182 has completely changed my life. They were my gate-way drug into punk rock, for which I feel I'll be a diehard fan for life. Their music compelled me to beginning playing the guitar. There's always a tune of theirs I love to learn how to play. I might actually want to make my profestion music. They've changed the way I dress, and in many aspects, the way I act towards certain issues. Where would I be without the trio? Well, no here and that's for sure. Thank you, Blink 182.